Walk to Rivendell Challenge
February 2, 2013 in 200 Pound Quest
Walk to Rivendell Challenge
I discovered the "Walk to Rivendell" challenge on one of the Sparkpeople.com forums.  Since The Lord Of The Rings Trilogy
is my second favorite movie franchise, right behind Star Wars
, and I loved the books as well, I thought this would be a fun little addition to the site.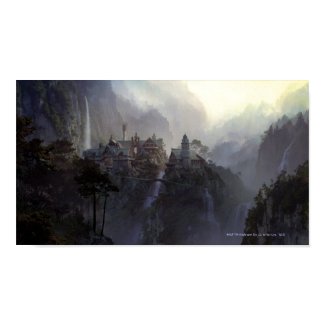 Rivendell Print
by
lordoftherings
Browse for more
wall art
on Zazzle
Walk to Rivendell Challenge – How it Works
Every LOTR fans knows that if there's one constant in all the books and movies, it's that they all included a lot of walking.  The goal of the Walk to Rivendell Challenge is to recreate that famous journey and get all of us "fat hobbitses" off our couches and walking.
The original Walk to Rivendell challenge can be found at Eowynchallenge.net.  I will be using the revised version at The Barrow Downs, which adds some nifty features to help keep track of how far you have walked.
Walk to Rivendell Challenge – What I'm Doing
My Striiv – Smart Pedometer
 keeps track of how many miles I walk, so I'll be using the daily totals from the previous day to update my progress.  I added my current position and total miles on The Walk to Rivendell Challenge to the side bar of my blog, so you can keep up with my progress.  Click the link to join in on the walk!
If you enjoyed this article, Get email updates (It's Free)